Welcome to our new Church Community page where you can access resources and information for the many groups which run within our church and also those that reach out to our community.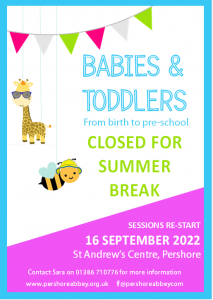 Take a look at our wonderful Corgi card, made especially for Her Majesty, pictured with our lovely Platinum Jubilee souvenir bears!
We are pleased to share with you the Baptism Book for August, "The Sneetches" by Dr Seuss, which explores the theme of humility.
In the book, we meet two types of Sneetches – some with stars on their tummies and some without. The Sneetches with stars think they are far more special than the others, until a cheeky monkey pays them a chaotic visit!
The Bible reminds us that we are all equal in God's eyes, and that although we have different features and characteristics, nobody is more special or important than anyone else. Instead, we all complement each other and are good at different things! Therefore, we should be humble, and not think we are better than other people.
We hope you enjoy the story, and that you have a good summer  – we pray you will find time to refresh and connect during the break.
You can watch and listen to a reading of the story on YouTube using the link on the here.
Click here for the August Baptism Newsletter from Worcester Diocese: August 2022
We would also like to share with you the Cheeky Pandas resource, which you can access here: Cheeky Pandas | Thy Kingdom Come. Cheeky Pandas seek to get children excited about the Bible and prayer, and have lots of downloadable activity packs available as well as broadcasts and Cheeky Pandas songs!
Details and information about our groups:
Our Junior Church Group meets every second Sunday in term-time at 1015 in the St Andrew's Centre.Children can join in with a range of activities before joining the service in the Abbey for communion.Our Junior Church also take an active part in our All Age Eucharists, Christmas and Easter Celebrations and enjoy a number of social activities throughout the year.We also have an Upper Room Group for our older youth members.Contact Suzanne Clarke on 01386 553293 for more details. 
Come back soon for details of all our church and community groups
The brilliant Calling Young Disciples team have created some interactive children's resources which link to each week's lectionary. Use this QR code to take your family straight to the latest activities or check them out here https://cofe-worcester.org.uk/interactive-childrens-resources/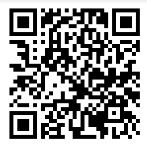 The Church of England's 'Faith at Home' initiative is a national campaign that builds on the work of Growing Faith and Everyday Faith to support the faith development and pastoral care of children and young people.  Each week, they will be publishing a range of content to support families discuss faith, develop their practices and habits together following these themes.  Find more information and access this resource here:  Faith at Home
Suzanne and Jayne